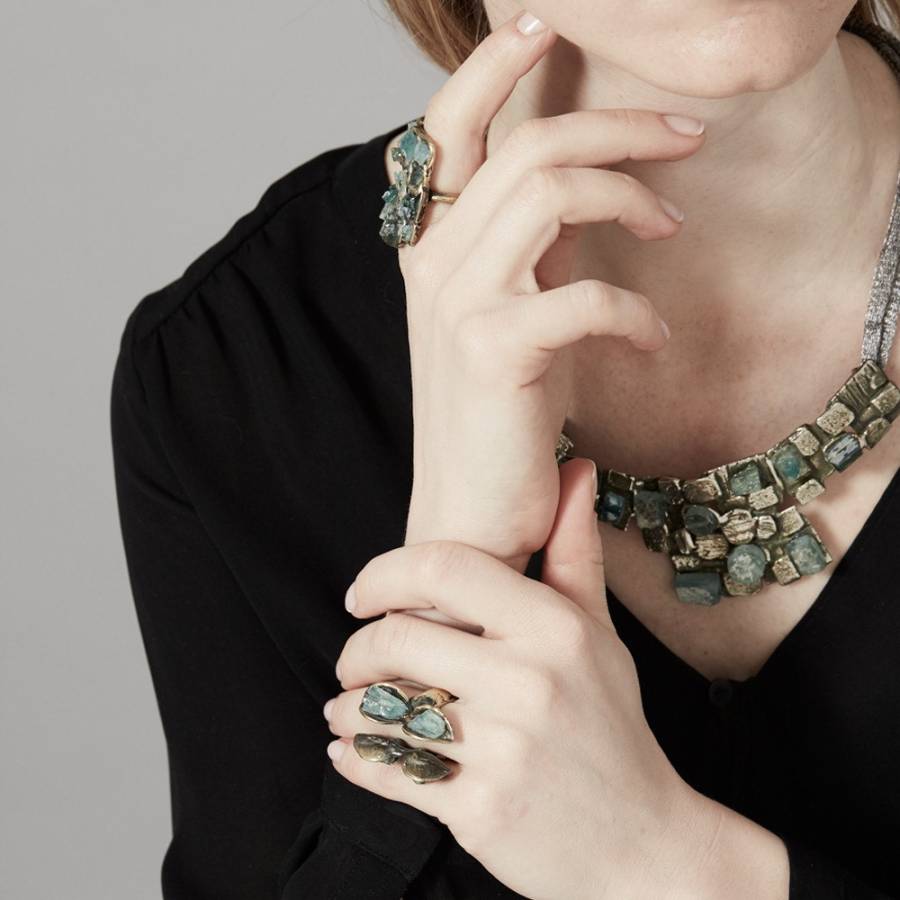 Selen
Located in Long Island City, NY, Selen Design is a boutique jewelry and accessories company that specializes in pewter and bronze statement pieces, and has proudly been in business since 2002. Their designs are often characterized by bold, distinctive and artisanal elegance.
Throughout their ever-expanding collection lies the spirit of ancient metalsmiths, who hammered and tempered their work by fire into soulful masterpieces. While still passionately creating with their signature antiqued contemporary pewter, they continue to blossom and evolve by exploring new materials and accessory styles that are fresh and lively, keeping them at the forefront of design.
The artist Selen Bayrak's work can be found in museum shops and fine boutiques around the country, as well as internationally. Additionally, Selen has designed many custom pieces for non-profit groups and special occasions. In 2009, Unifem, the women's chapter of the United Nations, commissioned Selen to design a lapel pin that is still currently worn by its members.
Holiday Shops info
October 26, 2023 – Monday, January 2*, 2024
Monday – Friday: 11am-8pm
Saturday & Sunday: 10am-8pm

Holiday Hours
Many Shops are open later hours after Thanksgiving
Many Shops will be open on Thanksgiving & Christmas Days, especially noon-5pm
*Shops on the rink deck, and select Shops on the Fountain Terrace and at the rink exit, remain open for the full Winter Village season through March 3, 2024.
Some Holiday Shops are at grade, while others have a step up to get inside the kiosk. To gain access to kiosks with a step, call 646-632-5707 for assistance. An attendant with a portable ramp will escort you into those kiosks for the duration of your visit.

There are accessible park entrances mid-block on 40th and 42nd Streets, between Fifth and Sixth Avenues.