Holiday Shops
Winter Village's charming holiday market in the heart of NYC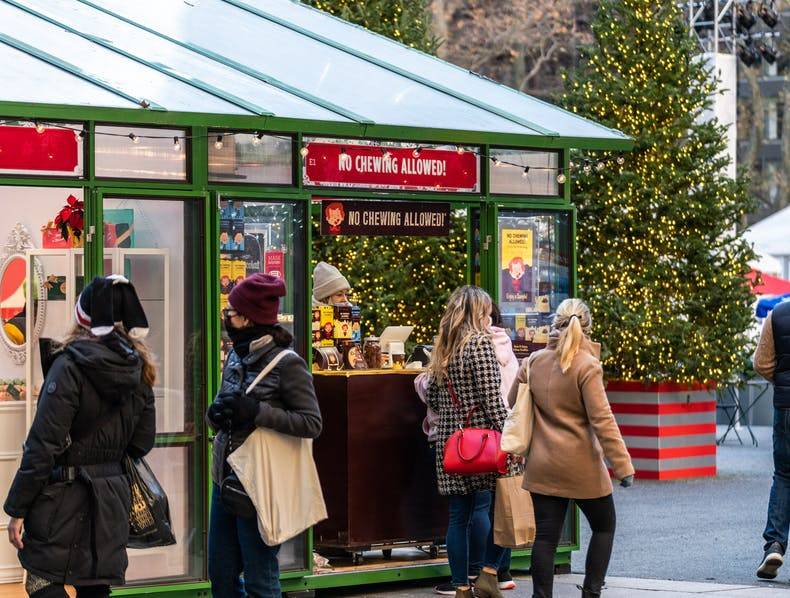 Holiday Shops return fall 2023! If you are interested in becoming a vendor for the 2023 season, please visit our producer's site to learn more.
Our European inspired open-air market curated by Urbanspace features artisans from New York City and around the world. Located along Bryant Park's allées, plazas, and terraces, the Shops are housed in custom-designed, "jewel box" kiosks. Enjoy local crafts, artisan provisions, and exquisite gifts from around the world.
Full season shops
Some of our food kiosks stay in the park until March 5, 2023. Grab hot chocolate, cookies, Greek, Italian, cheesy pasta, and more while visiting The Rink! Or stop by The Lodge for drinks and more delicious eats.
Hours
Monday - Friday: 11am-8pm
Saturday & Sunday: 10am-8pm