AUTHENTIC CONNECTION AND LASTING IMPACT
Bryant Park offers countless opportunities to amplify your brand and connect with consumers through unforgettable experiences. From exciting amenities such as the Porch, to beloved programs including Yoga, iconic tentpole events like Movie Nights, and Winter Village, our quintessential seasonal attraction, we provide platforms for brands to authentically reach their target audiences. With 12 million+ annual visitors, impressive demographics, and a dedicated following, we're confident your brand will see a lasting impact.
To inquire about becoming a partner, please contact sponsorships@34bp.org.
Premier Partners
These outstanding brands are recognized as the park's most valued partners. Premier partners live in harmony with Bryant Park's renowned amenities and iconic public programs to authentically reach the millions of New Yorkers and tourists who visit each year

Current and past partners include: L'OR Coffee, The New York Times, Lululemon, Netflix, Southwest Airlines, HBO, Talenti, Meta, Zara, and many more!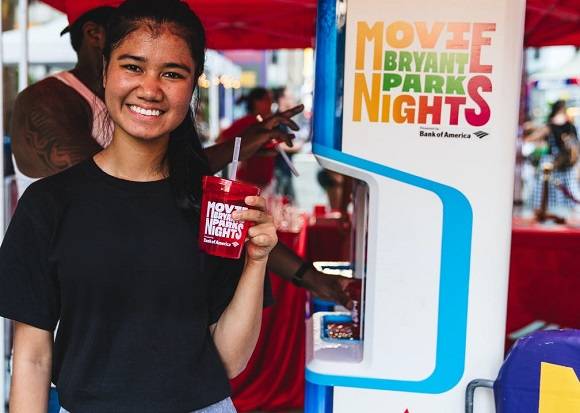 Angelito Jusay Photography