Relax, play, eat. Bryant Park has a multitude of free year-round activities, a well-loved lawn, free admission ice skating in a winter wonderland, and striking seasonal gardens.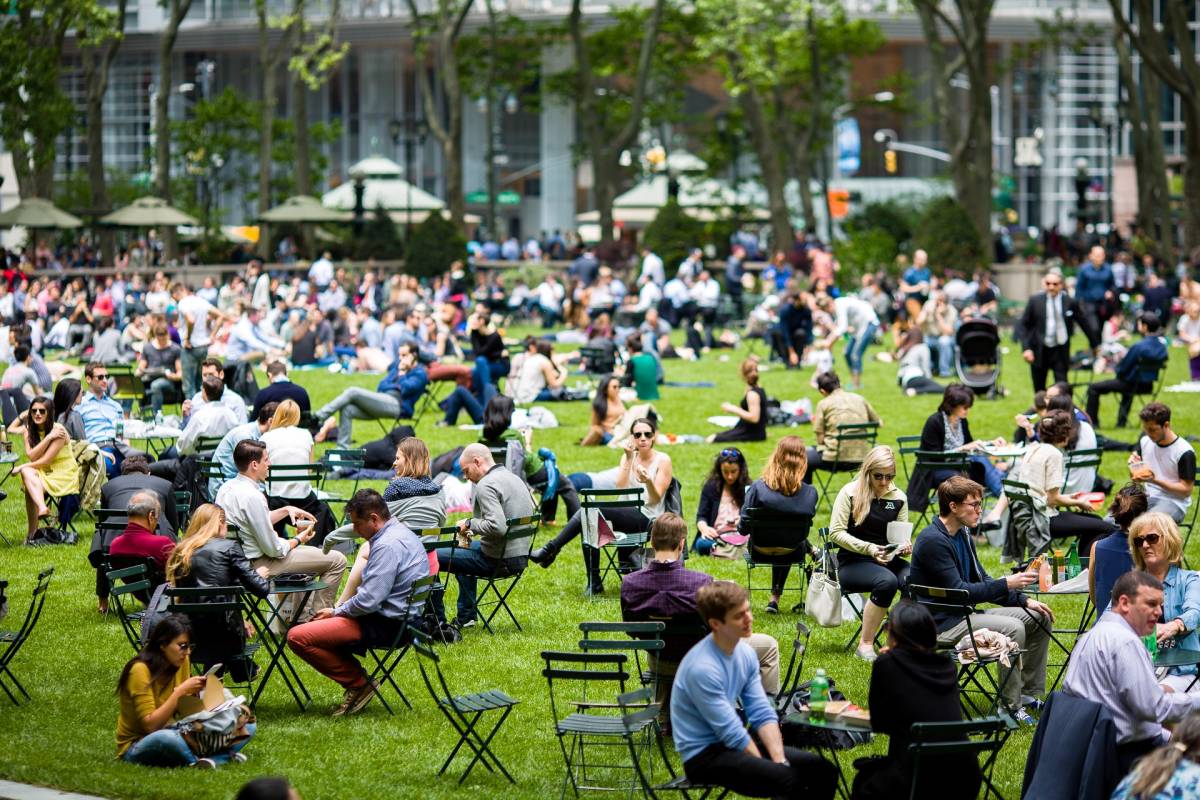 Colin Miller
Angelito Jusay
Colin Miller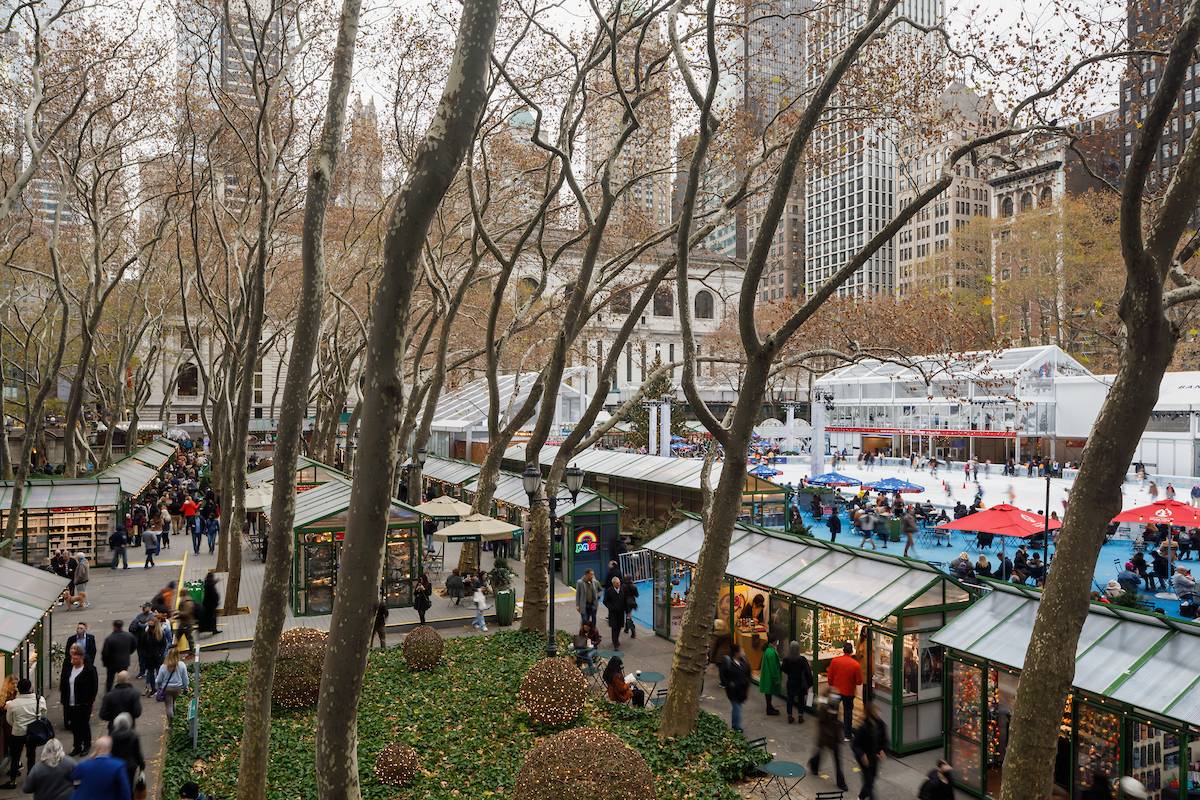 Colin Miller
You Bring the Smile(s). We'll Provide the Reason(s).
While Bryant Park is a mecca for arts and culture, engaging and captivating events, seasonal splendor and festive foods, as well as varied classes to expand your mind or enhance your fitness routine, it's our everyday offerings that truly foster a sense of warm welcome.
Here you are invited to gather with friends old or new, play with childhood abandon or indulge your creativity without restraint. Every day, in so many ways, we have exactly what you need to coax forth smiles, laughter, or calm.
Browsing the latest newspapers or magazines. Challenging games of chess against worthy opponents. Sketching a masterpiece in charcoal or crayon. Honing your short game on our putting green. Broadening your horizons by learning how to play Kubb (Scandinavian lawn bowling) or Pétanque (French game of "boules"). Settling old ping pong scores or familiar board/dice game rivalries. The imagination and magic captured within our very own Le Carrousel. Sunbathing or picnic dining on our expansive, plush lawn. Our diverse offerings are sure to interest all ages, all talents, and all skill levels!
Our free daily amenity areas are not only stocked with the necessary supplies and equipment—they are staffed by friendly, knowledgeable hosts who will guide you on your quest to find camaraderie and full-on fun!
From curious beginners to competitive tournaments, birthday parties to corporate outings, Bryant Park is sure to give you a reason to smile.
You may have questions.
From our operating hours, how to find us, maps of the park and adjoining areas, to the availability of public restroom facilities.
Find the answers you seek here.
Welcome to the park.
More than twelve million people visit Bryant Park each year. We are one of the busiest public spaces in the world!
All are welcome here, and everyone plays a part in maintaining the beauty and integrity of our grounds and facilities.
Please review our rules and regulations to ensure we're here today, tomorrow, and for generations to come.
Remembering our past while envisioning our future...
Solemn beginnings as a potter's field. An ingenious water reservoir which was the engineering marvel of its day. The wonder of a Crystal Palace, complemented by the spectacular views beheld from the 315 foot tall Latting Observatory. From the dark days of the Civil War, Bryant Park would emerge as a slice of peace and tranquility in the "City That Never Sleeps."
We invite you to pause for a moment. Step back in time as you learn more about our rich and storied history.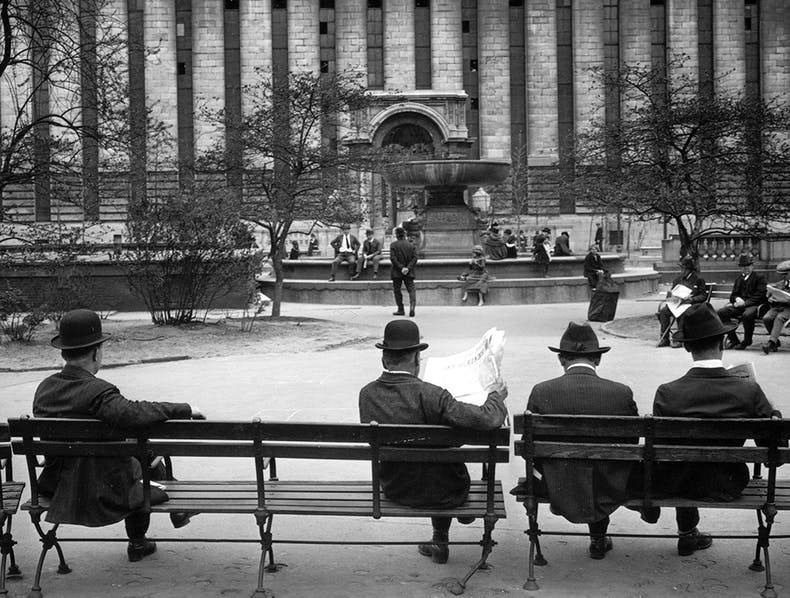 Nature's Art + A Touch of European Culture = the Horticulture of Bryant Park
An oasis of lush greenery and vibrant color nestled within our bustling city. An acre of manicured lawn. A variety of resplendent flower blooms. Shady tree lined promenades. Unique architecture. An idyllic scene rooted in the tradition of signature flora, adapting to the season, evolving over time.
Rediscover a connection to our natural world; learn more about Bryant Park's living landscape.
The natural world meets man-made marvels...
A sumptuous carpet of green, perfect for sinking your toes into. The beauty and intoxicating perfume of countless colorful blooms. Close your eyes. Breathe. Can you feel that? A feeling of calm. You are standing within a soothing refuge from the stressors of the day.
Now open your eyes. Look around. Bryant Park is a place of solace, yes. Yet our park is also a pulse point thrumming with everything you love about city life. We are a hub for leisurely strolls, lunch dates, laughter with family and friends, festive activities, arts and culture, even doubling as an outdoor workspace via our wireless network! New Yorkers love Bryant Park, and for good reason.
Do your interests lean towards feats of human engineering and artistry? Framing Bryant Park you will find numerous noteworthy buildings of the kind that have long defined Midtown Manhattan as one of the architectural showplaces of the world. Sculpture, fountains, and statues honor history, memorialize remarkable individuals, and bring creative vision to life.
Learn more about the monuments, design elements, and structures that surround and enhance Bryant Park.