Rink hours today are 8am-10pm.
Bryant Park is one of the world's busiest public spaces.
More than 12 million people per year visit the park to enjoy over 1,000 free events including winter activities, cultural programming, daily amenities, and the park's lush gardens featuring seasonal displays.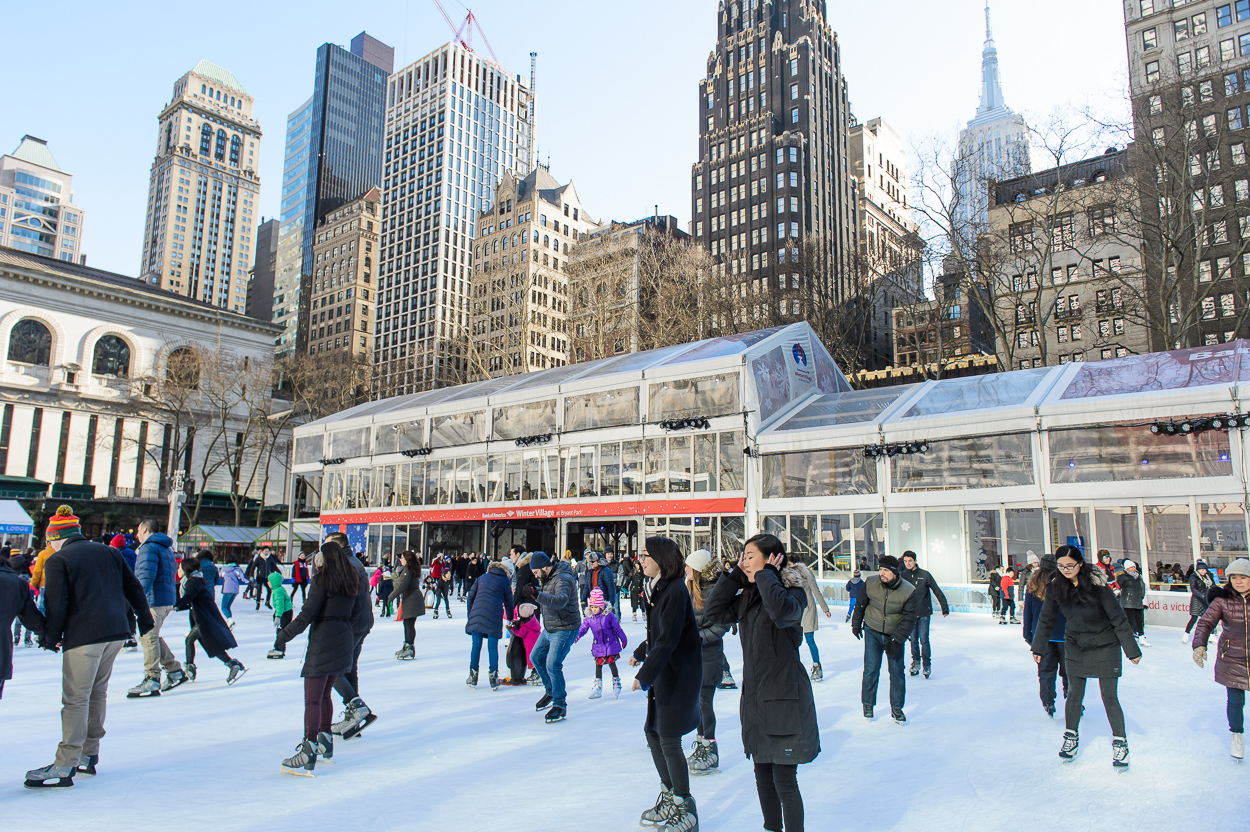 The Lawn
After winter, the lawn is transformed into NYC's destination for sunbathing, picnicking, and fun! Watch movies on the big screen, enjoy the best of New York's arts performing live on our stage, or practice yoga - all free to the public.
Curious about how the park transformed from a haven of crime and drugs to Manhattan's Town Square? To learn more about the park's recent history, origins, and architecture, join our public tour of the park every Wednesday.
Open Daily

Le Carrousel

Le Carrousel features brightly colored animals, French cabaret music, and kids crafts area.

Open Daily

Winter activities

Ice skating, holiday shopping, dining rinkside, iceless curling, a tree lighting show, and more!
go in style
Located on 42nd Street, the park's restrooms have won widespread praise and provide New Yorkers with luxurious public facilities open to everyone. A recent renovation solidified their status as, in the words of a former New York City Department of Parks Commissioner, "the gold standard for park comfort stations."