October 2, 2023, 12:30pm–2:30pm
Come on by and tap your toes to The Big Apple's finest ragtime, stride, and jazz pianists around! Featuring special events and performances by distinguished musicians sprinkled throughout the schedule.
Pianists perform most summer weekdays in Bryant Park, free to the public! Join us on the park's Upper Terrace for a different musician weekly. Visit below for the full summer schedule, and to view clips from past performances. You can also download the full schedule here.
Thank You For The Music:
Many thanks to Sam Ash Music Stores for their support over the years.
Playing in Loving Memory of…
Ayako Shirasaki (1969 – 2021)
Virtuoso Pianist with a "Tender Touch"
Featuring Family and Friends from Near and Far
From 2003-2021, Ayako was an important part of the family of pianists at the Piano in Bryant Park. We will miss her grace, her style, and her beautiful music always.
Ayako Shirasaki was a virtuoso pianist who performed in and around the New York City area. Her techniques range from a "tender touch" (like the late Tommy Flanagan) to "brisk runs" (like Bud Powell) – which can be heard on her CD Some Other Time.
www.ayakoshirasaki.com
Thank you for the music!
Many thanks to Sam Ash Music Stores for their support through the years.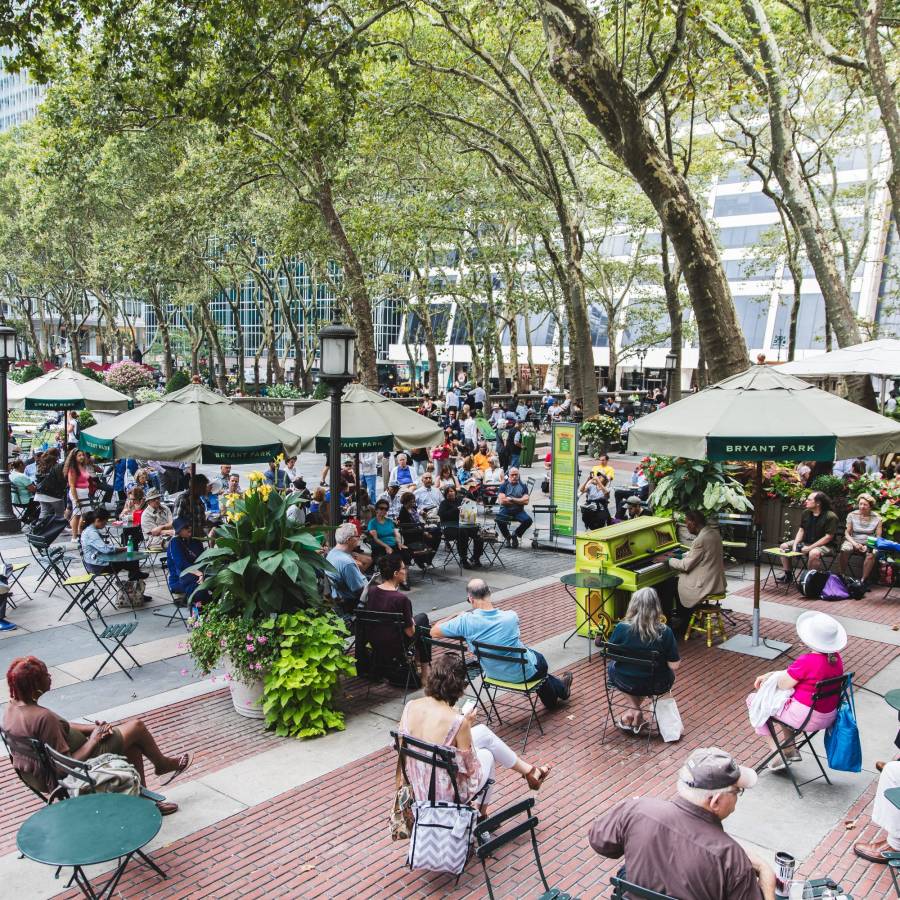 Angelito Jusay Photography