October 3, 2023, 12:30pm–2:30pm
Come on by and tap your toes to The Big Apple's finest ragtime, stride, and jazz pianists around! Featuring special events and performances by distinguished musicians sprinkled throughout the schedule.
Pianists perform most summer weekdays in Bryant Park, free to the public! Join us on the park's Upper Terrace for a different musician weekly. Visit below for the full summer schedule, and to view clips from past performances. You can also download the full schedule here.
Thank You For The Music:
Many thanks to Sam Ash Music Stores for their support over the years.
Roy Eaton
Played Carnegie in 1937
www.royeaton.net
Bryant Park is extra pleased to welcome Roy and his music back to Bryant Park after he suffered a near fatal hemorrhagic stroke in 2017. - The Piano in Bryant Park Team
Roy Eaton has a most impressive career. His first Carnegie Hall performance was in 1937, and he won the first ever Kosciuszko Foundation Chopin Award in 1950. His latest album I Play for Peace was released several years ago. Other current albums include: Joplin Rags; Keyboard Classics for Children; 24/7+7; The Complete Preludes of Chopin, Gershwin; Still; and The Meditative Chopin. Honoring his extensive career in advertising, Roy was inducted in the Advertising Hall of Fame in 2010.
You can hear Roy play on Youtube.com at #royeaton.
Thank you for the music!
Many thanks to Sam Ash Music Stores for their support through the years.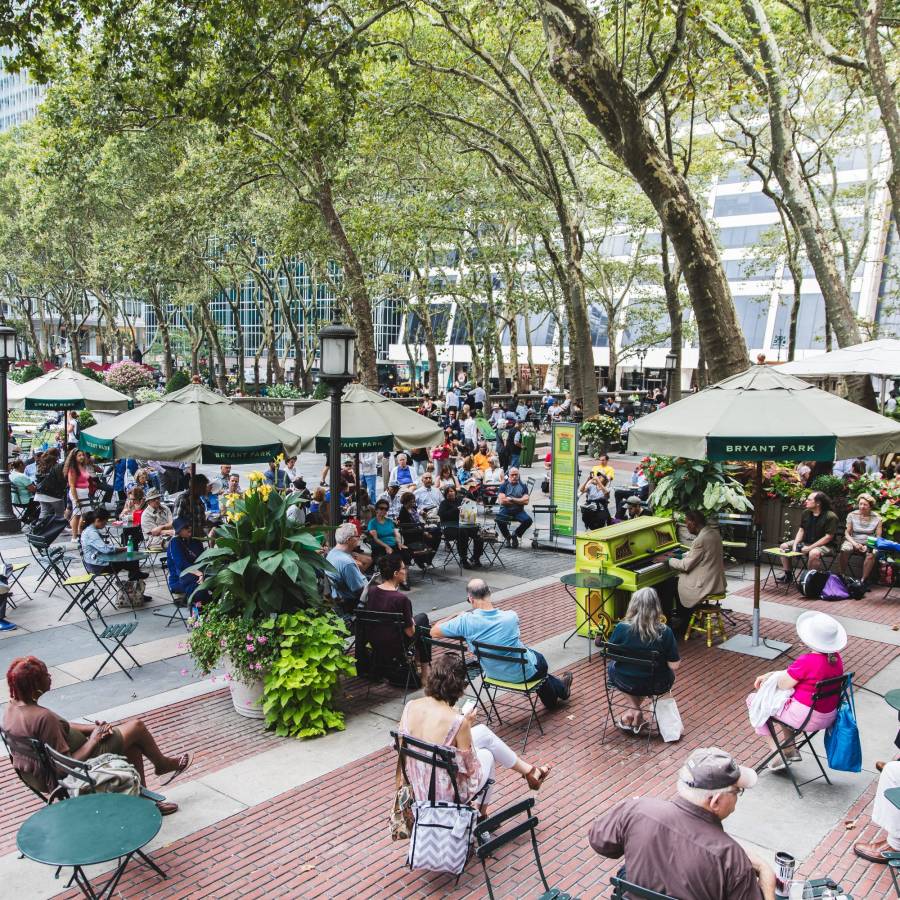 Angelito Jusay Photography