This eleven-week series borrows talent from the 34th Street Partnership's 'Ensembles in Residence' program, giving a variety of acts the chance to plus-up their weekly pop-up performances in Midtown's public plazas with a Bryant Park appearance.
Enjoy premium party brass band Triad Brass, fiddle-forward folk-fusion outfit Sedi Donka, and feel-good Brazilian Forró group Trio Arrebol before hitting your stride with longtime Bryant Park Piano series performer Terry Waldo and his Gotham City Band.
Performances are free – join us on the park's Upper Terrace to jam out to familiar favorites or dance to diverse sounds from around the globe.
TRIO ARREBOL (July 12, August 16, September 5)
Forró is a rich example from northeastern Brazil of how the blending of different styles can create a musical genre that is truly for all. Featuring accordion, zabumba and triangle accompanying rhythmic vocal harmonies, Trio Arrebol explores the intersection of Indigenous Brazilian, African, Portuguese and Caribbean cultures to present a style that makes you want to dance and relax in equal measure!
www.cordeone.com/trio-arrebol-forro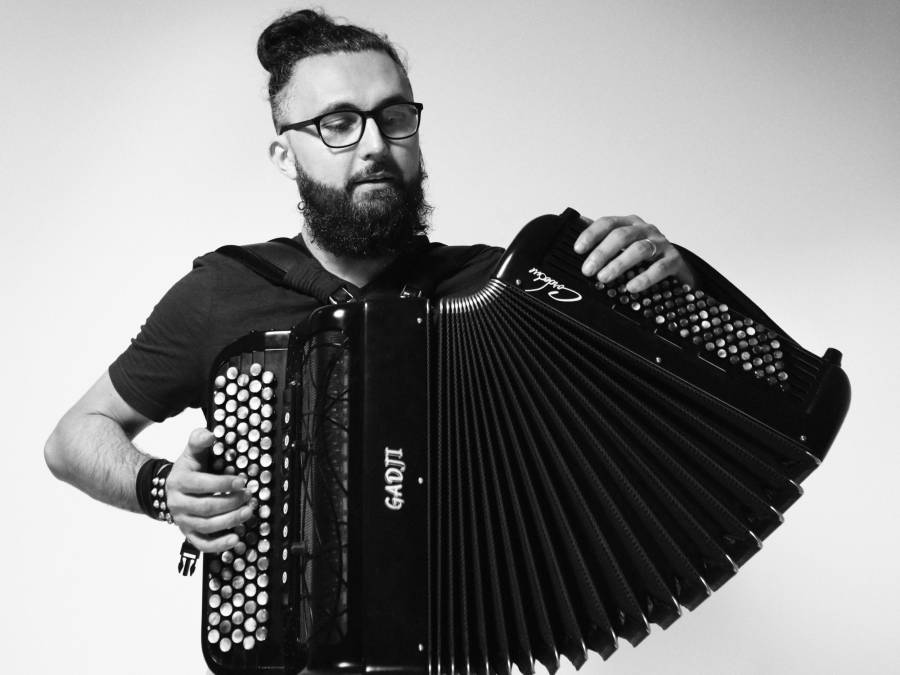 Tri Arrebol
TRIAD BRASS (June 28, July 26, August 23)
Dance, sing, and celebrate with Triad Brass - a pop-up party brass band of award-winning musicians bringing you songs from the seventies, numbers from the noughties, and something for everyone in-between.
www.triadbrass.com
ang
TERRY WALDO (July 19 and August 9)
Hit your stride with Bryant Park Piano regular Terry Waldo's and his Gotham City Band. The protege of the late Eubie Blake, he has produced over 40 albums and written the definitive book on ragtime, This is Ragtime - republished recently by Jazz At Lincoln Center with a new introduction by Wynton Marsalis.
www.terrywaldo.com
Angelito Jusay
SEDI DONKA (July 5, August 2, August 30)
This fiddle-forward fusion band blends Eastern European, Balkan and Gypsy dance music with a convivial jazz aesthetic. Inspired by fiddling folk bands of Romania and Hungary, Sedi Donka will get you tapping your toes to odd-meters and singing along in a myriad of languages!
www.sedidonka.com
Sedi Donka